The Smackover Basketball Team is having a BBQ Fundraiser on August 5th, 2017, from 11 AM to 1 PM. Tickets are $10. Contact Mr. Reggie Turner for a ticket or for more information.

SHS Football Pictures will be taken August 8, 2017, at 3:30 PM.

There will be an Athletics Booster Club Meeting on Tuesday, August 1st. Time: 6 pm Location: Hobgood Auditorium

The Smackover Buckaroos will participate in a 7 on 7 tournament on Friday, July 14, at the El Dorado Stadium from 9 am - 4 pm. Come support our Buckaroos!

Our Breakfast and Lunch Menus for August are now available under the Dining Links. Check out our Delicious selection of Meals to be offered.

Welcome to the NEW Smackover-Norphlet School District Webpage! Check us out! We are One Great School District with Thousands of Opportunities!!!

Want more information about our District? Check out our SNSD Video on the Central Office page under the Welcome link.

Our 2017-2018 School Calendar is now available. Check it out in our Documents section.

Happy summer break!

Apptegy will be walking the communication team through how to use Thrillshare today at 1pm.

The Smackover-Norphlet School District will be closed today for Good Friday. School will reopen on Monday, April 17.

Happy birthday to Norphlet Middle School Principal Keith Coleman who turned 60 years old today!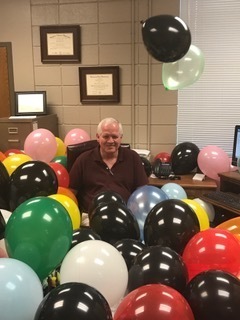 NMS Honor Roll will be announcement later today in the NMS website's news section.

The Norphlet Middle School PTO meeting has been moved to MONDAY, April 3rd, at 3:30 pm in the NMS Library.

The City of Smackover will be testing their storm/tornado siren (will not test in the event of inclement weather) on Wednesday, April 5, 2017, at 12:00 pm noon and will be testing every Wednesday following to ensure proper operation of the system. Please contact Smackover City Hall at (870) 725-3572 from 8 am to 4:30 pm if you have any questions or concerns.