Norphlet Middle School students celebrated Dot Day by getting creative with 3D augment reality.
What is Dot Day?
International Dot Day is observed annually on September 15th since 2009. Dot Day is a holiday in which people of all ages are encouraged to harness their own creativity and embrace their own confidence as they make their mark on the world.
Below is a view of the dots students got to make.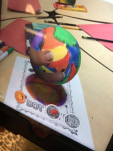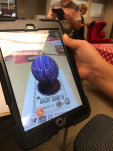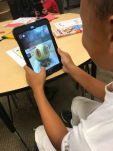 To see more, visit the Buckaroos Blog post to see the rest of the creations here.